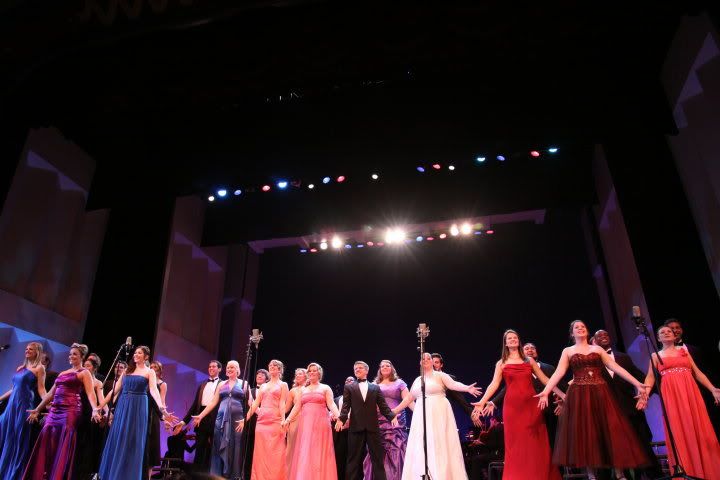 Miami University's Grand Night for Singing has gathered rave reviews. Mind Ignition's Alex Lusht was on hand to assure the sound quality was top notch.

Here's part of the story from Miami's Music Department Website...
Oxford – A capacity crowd in Hall Auditorium witnessed a little history Saturday night, April 17.

A wildly successful evening of songs from on and off Broadway, dance and general entertainment, complete with soloists, small vocal ensembles, full chorus, a bit of dancing, full orchestra, a Broadway pianist, and full lighting and sound, graced the stage to enthusiastic applause and continued standing ovation.

It's a Grand Night for Singing, the first production of its kind at Miami University, "was an amazing show, the best I have ever seen at Miami," said longtime concert goer and Oxford resident, Mary Ellen Dudley. "My friends and I were absolutely enthralled with the whole evening."

Sponsored by the Miami University Performing Arts Series, Miami Opera, and the Department of Music, the evening featured faculty, alumni, and 33 graduate and undergraduate students from across the MU campus. "You'd have expected that the ensemble would consist of music majors," commented the evening's director, Ben Smolder, at the beginning of the show. "But that isn't the case. Our singers tonight, chosen by audition, represent majors from all over our campus, a wonderful testament to the talent that we have here."

The event brought several illustrious alumni back to campus as special soloists. Included in the lineup were countertenor William Sauerland (MU '04), Laura Smith (MU '99) and John Baldwin (MU '00), all of whom are having active careers within the profession.

The three were featured in solo spots throughout the evening, Smith singing her signature operatic aria, Glitter and be Gay from Bernstein's Candide and Somewhere Over the Rainbow (she brought the house down with both), Baldwin singing Being Alive from Company, and Sauerland singing Crazy World from Victor, Victoria and Smile from Modern Times.

Students, too, were wonderful in their solo and small ensemble roles. Especially exciting Rachel Adams in Forget about the Boy (Thoroughly Modern Millie), Celeste Day in God Bless the Child, And Christina Chenes in a heartwrenching version of Gershwin's standard, Summertime.

Pianist Tedrin Blair Lindsay was featured on several solo pieces and accompanied the entire evening along with the orchestra. He proved to be a consummate professional with styles and technique well in hand. His solo version of Music of the Night from Phantom of the Opera and Climb Every Mountain from Sound of Music were cascades of technique and dash, reminiscent of Liberace.

The vocal ensemble was featured as a solo vehicle (That's Entertainment, Wheels of a Dream, Consider Yourself, There is Nothing Like a Dame, and Circle of Life) and as backgrounds to soloists and smaller ensembles. Just like Broadway, and terrifically done.

The orchestra was strong and supportive, with excellent arrangements written for the production by Johnie Dean and Tedrin Blair Lindsay.

The entire evening was put together, directed, and conducted by Smolder, an MU voice professor, whose clear understanding of the Broadway genre was evident in the pace of the show, the selection of music, the glitz of the aura, and the professional level of the presentation.

"The audience, which almost filled the place, was wildly enthusiastic," says Smolder, who is already looking to next year for another production akin to this one. "It would make an amazing annual event."

Mary Ellen Dudley agrees. "The only problem with Grand Night for Singing was that it played only one night!" With the success of this year's event, that most likely will not be a problem repeated next time around. JO

Review Link

Wed April 7th- Swingtime Big Bad -"Opening Night"
Sat May 8th- Lo Fi
Sat May 29th- Swampthang
Sat June 12- Tickled Pink
Sat June 26th- Freekbass
Sat July 17th- TBA
Sat July 31st- The Mystics
Sat Aug 14th- The Newbees (Beatles)
Sat Aug 28th Sonny Moorman
Sat Sept 11th Mike Milligan And Steam Shovel
Sat Oct 2nd Tropicoso


Hi folks,

As many of you know, the Reds organization has been a staunch supporter of the Cincinnati area music scene by presenting a season filled with some of the best musical talent in the region.

Come celebrate the end of another wonderful season filled with music as the Reds have added two additional dates to the Reds Concert Series on October 2nd and 3rd as the Reds finish off their domination of the Pittsburgh Pirates.

Before the games in the Cincinnati Reds Fanzone




We are delighted to once again be providing the sound system services for this year's concert with Chuck Brisbin and the Tuna Project at the 2009 Delhi Skirt Game. Last year was a ton of fun and we are expecting the same. It's for a great cause.

Chicago style softball played in drag, Rozzi Fireworks, Post Game Concert. Come join us!!

more info...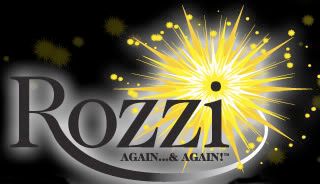 Shot from the crowd at 2009 Paddlefest...


photo by Bryn Weller

Check out much more info and pictures from this year's Paddlefest at the official Ohio River Way Site...
www.ohioriverway.org/paddlefest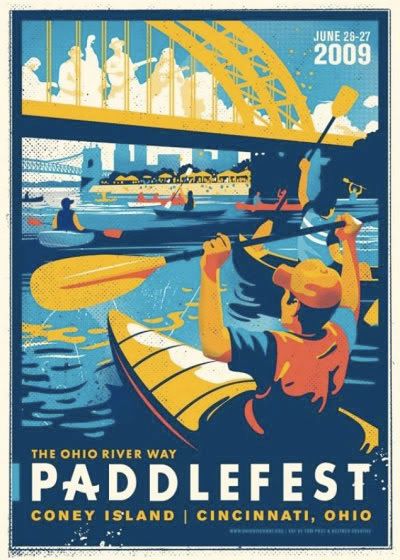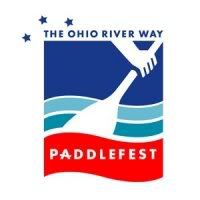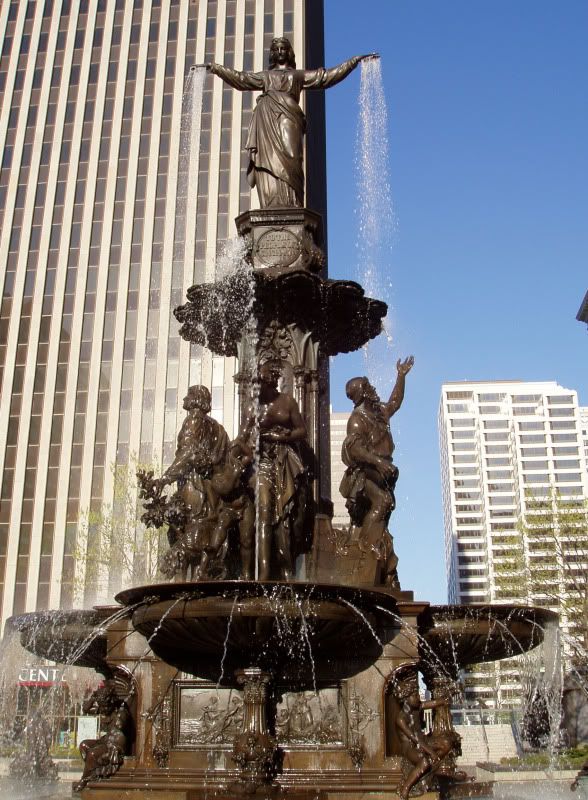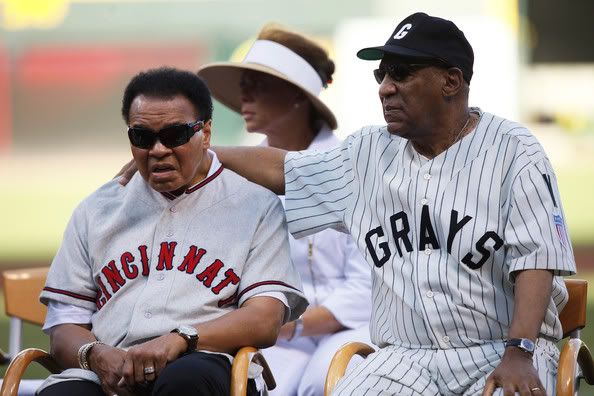 The 2009 Major League Baseball Civil Rights Game marked the first time that the game was played during the regular season. Cincinnati was a natural fit to host the game because of the area's rich history involving civil rights. Mind Ignition was once again right in the thick of things hosting the events at Fountain Square downtown as well as being involved in the entire weekend at events around town and at the ballpark. We would like to congratulate the Reds organization on a job well done!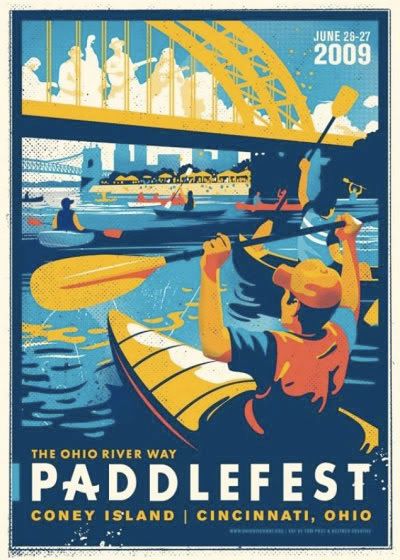 Mind Ignition is excited to host the WNKU stage at the 2009 Ohio River Way Paddlefest on June 26th, 2009. Paddlefest is the largest event of its kind in the United States.

Celebrate, promote and protect the beauty of the Ohio River at the 8th Annual Ohio River Way Paddlefest on Friday, June 26 and Saturday, June 27, 2009. Come to Cincinnati to enjoy two days of paddling, education, entertainment, competition and camaraderie.

With your help -- and the support of our many generous corporate, small business and non-profit sponsors -- the Ohio River Way will continue to sponsor events and raise funds to promote the Trail and help paddlers and power boaters alike experience the natural beauty and recreational benefits of the Ohio and its unique network of tributaries in the Greater Cincinnati/Northern Kentucky area.

This is a family-friendly event!

Here's the lineup...
The Tillers
Strawboss
Jake Speed & The Freddies
Rumpke Mountain Boys
Backyard Tire Fire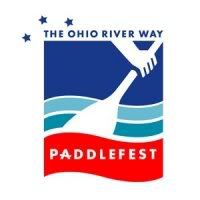 Hey folks,

Summer is creeping upon us and that means another Cincinnati Reds baseball season is ready to begin. Once again we are proud to be hosting The Cincinnati Reds Concert Series presented by AT&T on the Fanzone stage at Great American Ballpark.

Come enjoy an afternoon or evening at the ballpark and show up early for some of the best musical artists that the region has to offer. The Reds have consistently shown their support for local and regional artists that write original music and those of you that know us also know that we are staunch supporters of the local music scene.

The concert series is starting to become a great local tradition. So come out and support the Reds and support the local and regional artists. It should be another great year.
April 09
Monday April 6th NY Mets Goshorn Brothers 11:40am
Friday April 10th Pittsburgh Pirates The G. Burton Story 5:40pm
Friday April 24th Atlanta Braves Kissing Pat 5:40pm

May 09
Thursday May 7th Milwaukee Brewers Lo Fi 5:40pm
Friday May 8th St. Louis Cardinals Mike Milligan & Steam Shovel 5:40pm
Saturday May 9th St. Louis Cardinals The Newbees 5:40pm
Friday May 22nd Cleveland Indians Freekbass 5:40pm
Saturday May 23rd Cleveland Indians Muckrakers 5:40pm

June 09
Friday June 5th Chicago Cubs Paul Otten 5:40pm
Saturday June 6th Chicago Cubs Goshorn Brothers 5:40pm
Friday June 19th Chicago Whitesox K Drama 5:40pm
Saturday June 20th Chicago Whitesox *MLB Civil Rights Game At Fountain Square

July 09
Friday July 3rd St. Louis Cardinals The Mistics 5:40pm
Friday July 17th Milwaukee Brewers Sonny Moorman Band 5:40pm
Saturday July 18th Milwaukee Brewers The Rubber Knife Gang 5:40pm
Wed July 29th San Diego Padres Kinsey Rose 5:40pm
Friday July 31st Colorado Rockies Eclipse 5:40pm

August 09
Saturday August 1st Colorado Rockies Ark Band 5:40pm
Friday August 14th Washington Nationals Stranger 5:40pm
Saturday August 15th Washington Nationals Kevin Fox Band 5:40pm
Friday August 28th Los Angeles Dodgers Tickled Pink 5:40pm
Saturday August 29th Los Angeles Dodgers Screaming Mimes 5:40pm

Saturday Sept. 19th Florida Marlins Tropicoso 5:40pm


Mind Ignition is excited to be a part of the main stage support for Redsfest once again in 2008.

Redsfest is an offseason event featuring fan interaction with current and former Reds players, interactive games for kids of all ages, hard-to-find memorabilia and much more! Proceeds from the event benefit the Reds Community Fund. Redsfest - baseball's premier fan fest!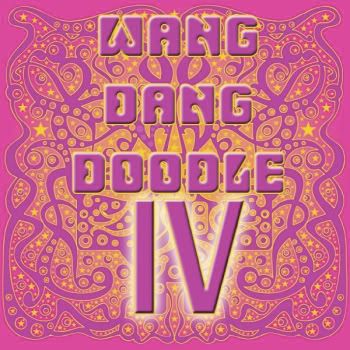 Hi folks, One of the quickest growing outdoor music fests in the Midwest, the Wang Dang Doodle has reached its 4th installment. Once again at Paxton Farms in Batavia, Ohio. Paxton Productions has enlisted our services to provide the Main Stage audio production duties. We can't wait to work with this lineup of artists including… One Under, Papadosio, The Rusty Van Band, The Rumpke Mountain Boys, Headband, Jones for Revival, Perfect Norm, Chick Pimp, and many more along with a special performance from the Incendium Arts Fire Troupe, and fireworks from the world famous Rozzi Fireworks Company

For tickets and more information, please check out the official Wang Dang Doodle Website Main Stage schedule...

Friday, Oct. 10th

7:00p ..... Daughters and Sons
8:30p ..... HeadBand
10:00p ... John Redell
10:30p ... Papadosio

Saturday, Oct. 11th

1:00p ..... Vicariously Indecisive
2:30p ..... Rocky Cash
4:00p ..... Stoning Mary
5:30p ..... Conrail Saints
7:00p ..... Jones For Revival
8:00p ..... Right Turn Clyde
8:30p ..... The Rusty Van Band
10:00p ... Rozzi Fireworks Show
10:30p ... One Under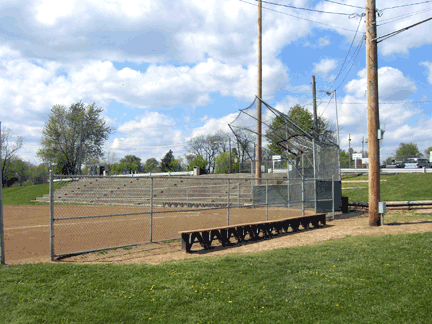 Hi ya'll,

You gotta check out this event. The 2008 Delhi Skirt Game at Delhi Township Park on August 1st, 2008. Chicago style softball played in drag, Rozzi fireworks, and a concert by Chuck Brisbin and the Tuna Project. We'll be there providing audio support for the game and fireworks and then sound for the concert. Should be mayhem, Delhi style.

Check out more info here… www.delhiskirtgame.org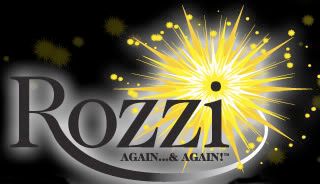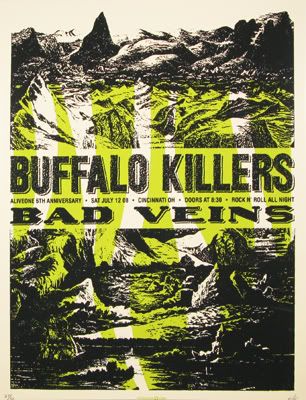 Mind Ignition will provide the live entertainment production for the 6th Anniversary of Alive One located in the Mt. Adam's district of Cincinnati. The event is scheduled for July 12th, 2008 and involve performances by two of the region's hottest artists The Buffalo Killers and The Bad Veins along with music spun by DJ Matt Joy.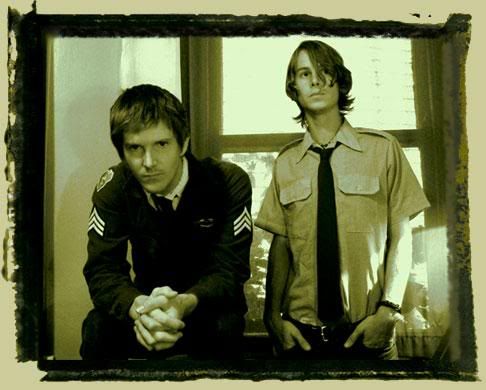 Hey folks,

Once again this summer we are proud to be hosting The Cincinnati Reds Concert Series presented by AT&T on the Fanzone stage at Great American Ballpark.

Come enjoy an afternoon or evening at the ballpark and show up early for some of the best musical artists that the region has to offer. The Reds have consistently shown their support for local and regional artists that write original music and those of you that know us also know that we are staunch supporters of the local music scene. The concert series is starting to become a great local tradition.

So come out and support the Reds and support the local and regional artists. It should be another great year. The concerts happen an hour and a half before the game times listed below.

See ya there!

Mon, March 31 - 2:10PM Arizona Diamondbacks Team Cincinnati Choir

APRIL

Fri, April 04 - 7:10PM Philadelphia Phillies Lo Fi

Sat, April 05 - 1:10PM Philadelphia Phillies Northern Kentucky Brotherhood

Fri, April 18 - 7:10PM Milwaukee Brewers Paul Otten Band

Sat, April 19 - 1:10PM Milwaukee Brewers Hyde Park Outrage

MAY

Tue, May 06 - 7:10PM Chicago Cubs Kevin Fox Band

Fri, May 16 - 7:10PM Cleveland Indians Columbus Weekend

Sat, May 17 - 3:55PM Cleveland Indians Columbus Weekend

Fri, May 30 - 7:10PM Atlanta Braves Parrots of the Caribbean

Sat, May 31 - 3:55PM Atlanta Braves The Ark Band

JUNE

Tue, June 10 - 7:10PM St. Louis Cardinals Jake Speed & the Freddies

Fri, June 13 - 7:10PM Boston Red Sox Freekbass

Sat, June 14 - 3:55PM Boston Red Sox The Muckrakers

JULY

Thu, July 03 - 7:10PM Washington Nationals Patriotic

Sat, July 05 - 7:10PM Washington Nationals Mike Milligan & Steam Shovel

Fri, July 18 - 7:10PM New York Mets 500 Miles to Memphis

Sat, July 19 - 7:10PM New York Mets Screaming Mimes

Fri, July 25 - 7:10PM Colorado Rockies 80's Night

Sat, July 26 - 7:10PM Colorado Rockies 80's Night

AUGUST

Thu, Aug. 07 - 7:10PM Houston Astros Kinsey Rose

Fri, Aug. 08 - 7:10PM Houston Astros U-Melt

Sat, Aug. 09 - 7:10PM Houston Astros Peppertown

Fri, Aug. 15 - 7:10PM St. Louis Cardinals Landen Falls

Sat, Aug. 16 - 7:10PM St. Louis Cardinals Back to School Night

Fri, Aug. 29 - 7:10PM San Francisco Giants Tickled Pink

Sat, Aug. 30 - 7:10PM San Francisco Giants The Newbees

SEPTEMBER

Fri, Sept. 05 - 7:10PM Chicago Cubs Eclipse

Sat, Sept. 06 - 7:10PM Chicago Cubs Spungewurthy

Tue, Sept. 16 - 7:10PM St. Louis Cardinals The Goshorn Brothers

Fri, Sept. 19 - 7:10PM Milwaukee Brewers Sonny Moorman Group

Sat, Sept. 20 - 7:10PM Milwaukee Brewers Tropicoso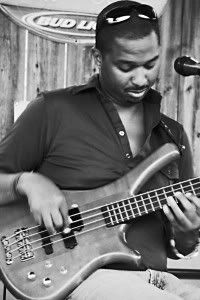 Hey Ya'll,

Just wanted to let you know about a really cool event for a great cause that is coming up really soon...

Benefit for Chris Walker . This Saturday December 29th at the Southgate House in Newport, KY. Many of you already know about Chris's tragic automobile accident and the struggle he is currently going through. Please come out and show your support for one of the Cincinnati area's most prolific and hardest working musicians.


Schedule…

7:00 doors open
8:00 – 8:45 Worldwide
8:45 – 9:30 Jason Dennie & Noah Hunt
9:45 – 10:30 The Hiders
10:30 – 11:15 Homonculus (reunion show)
11:15 – 11:45 Walker Project
12:00 – 12:45 Rays Music Exchange
1:00 – Close Selector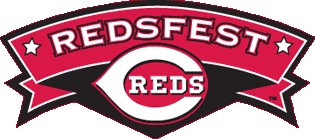 We are excited to once again be involved in Redfests, one of the premier fan fests in professional sports. This year we will be providing the live sound mix and stage management for the Main Stage activities including press conferences, music concert (featuring Bronson Arroyo, Noah Hunt, and the Screaming Mimes), a tribute to Joe Nuxall, and much more.

For tickets and more information check out the links below…




World renowned producer Erwin Musper has enlisted the multi camera production capabilities of Mind Ignition to document the entire event at the 2007 MPMF International Stage sponsored by ICB Audio on Friday September 26th and Saturday September 27th at the Know Theatre Upstairs.



Schedule:

Friday
9:15 p.m. RoryMI (Rotterdam, Netherlands)
Rock
10:15 p.m. Wasted (Amsterdam, Netherlands)
www.wastedtheband.com
Pop/Metal
11:15 p.m.Exit 31 (Stein, Limburg, Netherlands)
www.exit31.nl
Pop/Metal
12:15 a.m. Touchin' Tongues (Venlo, Netherlands)
www.touchintongues.nl
Rock


Saturday
9:15 p.m. Graze (Netherlands)
www.graze.nl
AltRock
10:15 p.m. EveNi (Amsterdam/New York City)
www.eveni.net
AltRock
11:15 p.m. Van Katoen (Netherlands)
www.vankatoen.nl
Punk
12:15 a.m. Bagga Bownz (Netherlands)
www.baggabownz.com
Hip Hop/Metal/Soul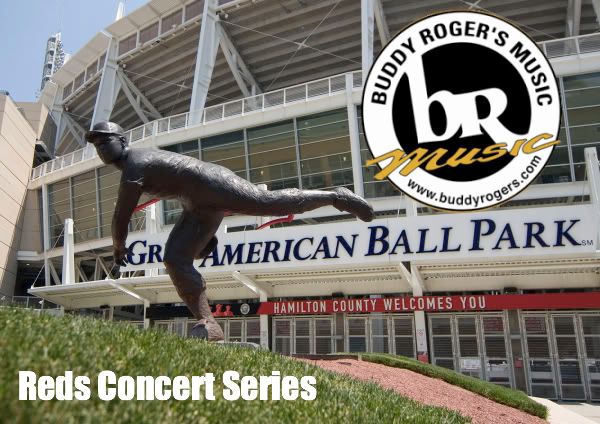 We are excited to announce that for the 2nd year in a row, Mind Ignition will be hosting the Buddy Rogers Music Series at the Fanzone stage at Great American Ballpark.

The Reds have been great supporters of local and regional original music and we invite all of you to come join us before the game for some of the area's best live musical artists and then hang out to root the Reds onto victory!!

APRIL

Monday April 2nd The Muckrakers Chicago Cubs
Wed April 4th Donny Bray Chicago Cubs
Friday April 6th The Kevin Fox Band Pittsburgh Pirates
Saturday April 7th Kelly Red & Hammer Heads Pittsburgh Pirates
Friday April 20th The Paul Otten Band Philadelphia Phillies
Saturday April 21st K Drama Philadelphia Phillies

MAY

Friday May 4th Hyde Park Outrage Colorado Rockies
Saturday May 5th Mike Milligan & Steam Shovel Colorado Rockies
Wed May 23rd Chaselounge Washington Nationals
Thursday May 24th Holly Spears Washington Nationals
Friday May 25th Ten Foot Big Pittsburgh Pirates
Saturday May 26th Peppertown Pittsburgh Pirates

JUNE
Friday June 8th Marvin & The Experience Cleveland Indians
Saturday June 9th The Kentucky Struts Cleveland Indians
Tuesday June 12th Dangerous Jim & The Slims Los Angeles Angels
Wednesday June 13th The Vinyltones Los Angeles Angels
Friday June 15th Circuit Texas Rangers
Saturday June 16th Country Mile Texas Rangers
Friday June 29th Freekbass St. Louis Cardinals
Saturday June 30th Lo Fi St. Louis Cardinals

JULY
Tuesday July 3rd Ryan Adcock San Francisco Giants
Friday July 6th Philosopher's Stone Arizona Diamondbacks
Saturday July 7th Dixz Highway Arizona Diamondbacks
Wed July 25th Goshorn Brothers Milwaukee Brewers
Friday July 27th Tickled Pink Chicago Cubs
Saturday July 28th Midnight Special Chicago Cubs

AUGUST

Tuesday Aug 7th Greg Mahan Los Angeles Dodgers
Friday Aug 10th The Sonny Moorman Group San Diego Padres
Saturday Aug 11th The Screaming Mimes San Diego Padres
Wed Aug 22nd Jake Speed & The Freddies Atlanta Braves
Friday Aug 24th Dakota Florida Marlins
Saturday Aug 25th Lo Fi Florida Marlins

SEPTEMBER

Friday Sept 7th Hyde Park Outrage Milwaukee Brewers
Saturday Sept 8th Danny Frazier Band Milwaukee Brewers
Friday Sept 28th The Paul Otten Band Chicago Cubs
Saturday Sept 29th Spookfloaters Chicago Cubs


Hey Ya'll, Check out this video of the Pyschodots performing at the 2006 Redsfest


Hi folks!

We are absolutely ecstatic to be hosting the Chevrolet Main Stage at Kahn's Redsfest 2006. We will be managing the stage activities and providing the sound production for the live event including press conferences, Reds Fashion Show sponsored by Macy's, a taping of the Best Damn Sports Show Ever with Rob Dibble, and Buddy Rogers Music Cincinnati Clutch Hits CD release concert featuring Bronson Arroyo, Freekbass, Screaming Mimes, Psychodots and Noah Hunt and The 4:20 All Stars

For more information and schedule of events click here